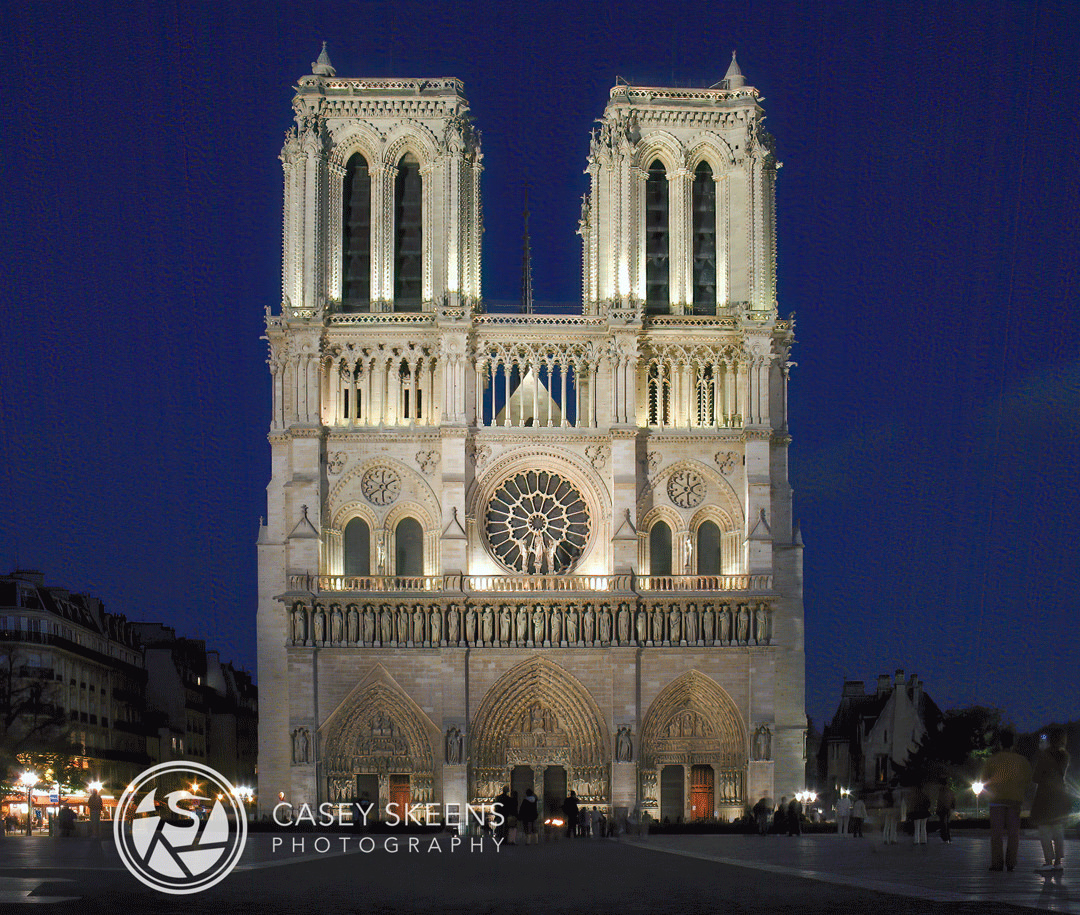 Architecture photography is all about capturing a building's aesthetic qualities in a way that is both pleasing to the viewer's eye and an accurate representation of the building itself. 
Perspective control is essential with architecture photography. The age-old saying says that 'you don't take a photograph – you make it.' When it comes to photographing architecture, this saying rings particularly true. I'm looking to represent the building truthfully, but also to show it off in its best light. The closer you look, the more you notice the many exciting nuances worth exploring in architecture photography.  
Capturing Architecture Behind The Lens
The oldest surviving photograph, View from the Window at Le Gras, is an architectural photograph. It was taken by French inventor Nicéphore Niépce in 1827 with a camera obscura projected onto a pewter plate thinly coated with asphalt with an estimated eight-hour exposure!  
The photograph reveals French buildings and countryside. It's considered today to be one of the most important photographs of all time. To me, architecture photography speaks to man's fascination with leaving our mark on the world. How we photograph our buildings, our literal landmarks, is an important record of our progress on Earth.
The celebration of architecture that I like to keep in mind when photographing a new building is that these are places where people work and live. They are artworks themselves – and so they deserve to be photographed at their most beautiful. 
The amount of preparation involved is what makes architecture photography interesting for me. I like to learn about the history of the building, from when it was built through to what it has been used for over the years. Remaining informed of the building's history and current function is key to capturing great shots.
By visiting the building at different times of the day, I get to see how the building looks with clouds overhead, or at daybreak. Of course, the usual rules apply to avoid the harsh midday sun and the shadows it creates. What's captivating about architecture photography is that you're able to play with natural light in combination with the artificial light emanating from the building itself. 
Pursuing The Art Of Architecture Photography
Pursuing architectural photography as a passion is rewarding. I like to walk through a building before I shoot it as it usually serves up interesting angles and structural shapes that the architect intended, that I now get to photograph. Once inside the building, I can play with shadows and lines, light, and color while remaining mindful of symmetry and emphasizing strong shapes in my composition. 
Once the job is complete on location, there's usually a degree of post-production editing that makes the pursuit of architecture photography an exciting challenge. For example, one can layer the images and remove any unwanted movement.
Accommodation, travel, and tourism industries rely heavily on selling their buildings. Historical recordings (the before and after of a renovation project) are essential for the architectural records of construction firms, as is the growing field of industrial photography.
Architecture photography has allowed me to explore and discover unique new places, while still playing with natural light and camera angles. It also leaves me with more time at my disposal than I would have when capturing something more spontaneous like street photography, for example. 
I mentioned perspective control earlier, which emphasizes the non-convergence of vertical lines. In the field of architecture photography, this remains an important challenge to overcome. I usually go with a DSLR camera with an interchangeable tilt-shift lens.
This helps not only with perspective distortion when you're shooting a tall building, but also with avoiding the miniaturization effect that is increasingly common with architecture photography as well. Many buildings have a unique presence – as an architecture photographer, it's your job to reveal that. Some are overwhelming and bold, others are subtle and understated. 
Architecture photography has a rich history and an exciting future. Gaining an appreciation for architecture photography will help expand your history knowledge. The challenge is to appreciate the architect's intent and show off the building as best you can. The more you get to know a building, the better.