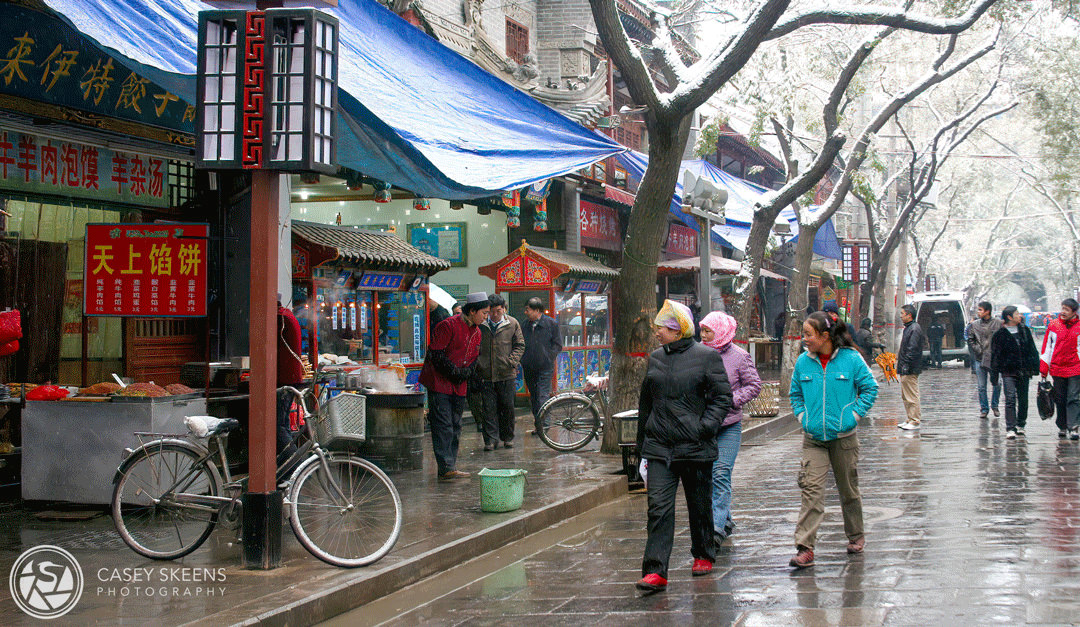 Brassal. Dolsneau. Cartier-Bresson. Friedlander. Winogrand. Evans. Gilden.
In case you are not familiar with these names, they are some of the pioneers of photojournalism and street photography. The best photographers of our time were able to capture everyday life on the streets. Unposed. Candid. And full of grit.
Street photography can be likened to poetry, where ordinary things become extraordinary.
You may be wondering about street photography composition and what makes a great street photograph?
Street Photography Goes Beyond Equipment and Techniques
Whether you are taking a picture of a dark alley, ambulances rushing with patients, or people crossing a street – that's street photography. Of course, you care about proper lighting and image composition, among other elements, but street photography goes beyond that.
Street photography is all about life. The images should evoke emotions and provide insights.
When you take pictures on the streets, they should tell people stories. They are not simply about faces, but about struggles and triumphs and everything in between.
While it may look random to other people, you unknowingly capture the emotions, stories, people, and issues that matter to you most. What images you snap reflects your personality and how you see the world.
The best street photographers know what looks good inside their frames and how these images will matter to everyone outside that frame, beyond the lens.
Your camera is also the key to making new friends. Remember to respect your subjects and ask permission to use their photos as needed.
5 Practical Tips For Better Street Photography Composition
When taking pictures on the streets, you need to understand how your gear works. You are capturing moments and interactions that are gone in a blink. Adjusting your equipment to frame an image should feel like second nature. Here are some practical tips to improve your shots.
1. Open Your Awareness
All of your senses should be working while clicking the shutter on the streets. Walk slower than usual, and let your eyes look for the most interesting scenes to serve as the foundation of your shot. Pay attention to people walking around you, how people are interacting, and possible interesting subjects that may be several yards away from you.
2. Different Perspectives
Street photos should never be boring. Explore negative space, depth of field, textures, patterns, and various angles. Know your street photography equipment well and make the camera an extension of yourself. You need to be in control and make the most of a shot. Making a scene extraordinary is always a choice.
3. Be Consistent and Don't Take Anything For Granted
How will your work stand out when people see your street photos 25 or 50 years from now? Think about what future generations would love to know about your time. Maintain a regular shooting schedule, so you can improve and master your street photography skills.
4 Don't be Afraid of Taking Bad Photos
Street photography is an art and a form of self-expression. Before you try to please the senses of others, make sure you shoot pictures for your own consumption. Keep capturing images while on the street. The more you shoot, the better the chances of getting the photo you are looking for. This is part of the process of honing your craft. There will be badly composed shots, but you will learn from those.
5. Don't Stop Learning
If you want to improve your shots, you need to keep on analyzing. Learn the techniques of the greats and the best street photographers of today. Study the rules they have followed and those they have broken to set themselves apart from the rest. When you know the mistakes you are making, you can also open windows of creativity that will eventually lead to better street photography composition.
Start Collecting Amazing Street Photos
I have a huge collection of street photography. If you love amazing photos of people, streets, and public spaces, please check out my selection of photos below.
Contact us today for more information.